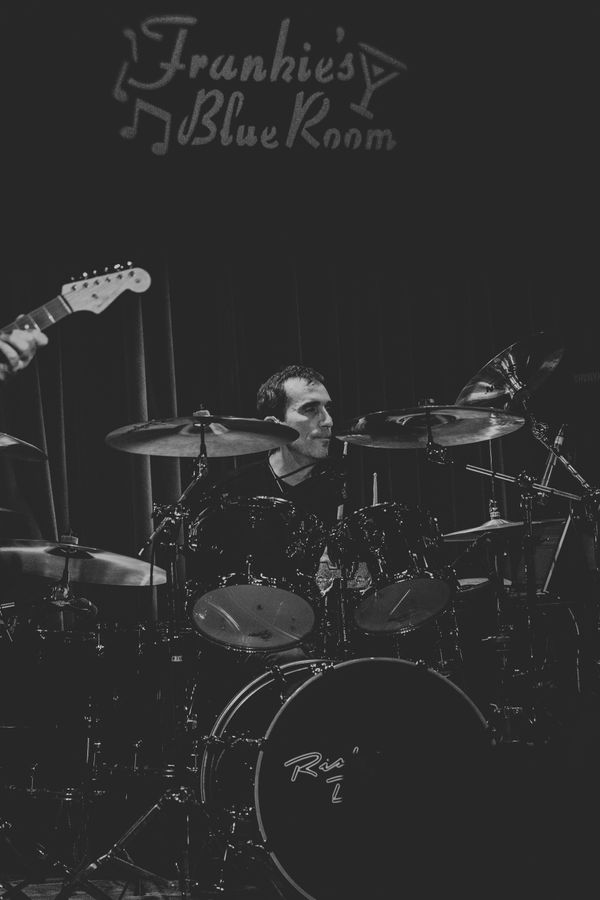 Scott Albert 
I guess it all started at the age of 10. I used to sit in the garage of our house west of downtown Cleveland and listen to my brothers band practice. I would just stare at the drummer and watch the entire time. I knew at that moment I wanted to play drums. 
I told my parents and they said, "Well, if you want to play drums you have to take lessons". So off I went every week to drum lessons to learn the basics. I'm proud to say my first accomplishment as a drummer was at the age of twelve. I won the honor of "Drummer of the Month" for the state of Ohio by the Musicians' Union. I was very excited. From that point forward it's been a whirlwind and I have been in multiple bands throughout the years, many in high school playing at proms and dances throughout Northern Ohio. 
The first "serious" band I played with was called "Fragile". We played many clubs throughout Ohio, Southern Michigan, and Eastern Pennsylvania. Moving on I then joined "Paradox" and had the opportunity to not only continue to play many popular venues through the states but also record with the group a few demos in Detroit. Unfortunately, we were not picked up by a label but the experience proved to be valuable as later I had the opportunity to do some additional studio work. 
After spending a number of years living in FL and playing in a few bands there, I landed in Chicago where I played a number of years with the band "Tripleshot"at many locations within the Chicagoland area. Now a member of Risky Business, I am excited be involved in this project bringing back the best of the 80's music to all attending our shows in the Chicagoland area.
Hope to see you at one of our shows and be sure to stop me and say "Hi".  
Equipment
Gretsch and Yamaha Drums
Zildjian  Cymbals
Tama Hardware
Vic Firth Sticks
Reebok Drummers Shoes